Power down the heat pump and open the front
Locate the Input card and open the plastic cover.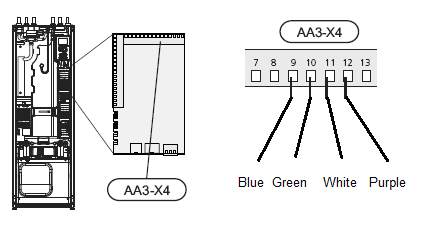 Connect the interface cable to the terminal as follows.
Please make sure that not the accessories MODBUS-40 or RMU-40 is connected to the same terminals.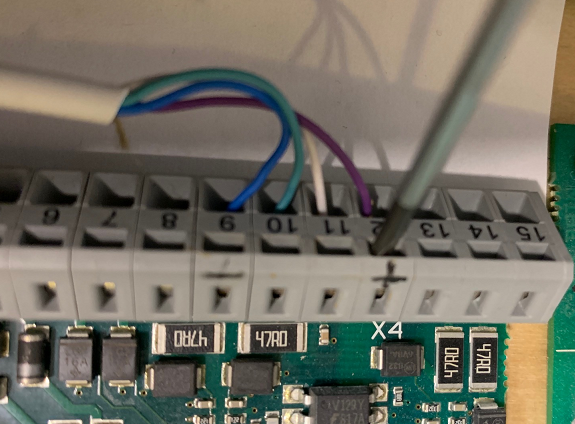 9. Blue
10. Green
11. White
12. Purple
Power up the heat pump
On the heat pump display, enter the service menu by holding the "back" button for 7 seconds. A service menu icon will be shown on the display.

Select the Service icon and press OK to enter the service menu.
Select the second alternative from the top, Menu 5.2.
Scroll in the list and activate "MODBUS". Please note that once MODBUS is activated, the heat pump will alarm if the interface is not connected. 

If the heat pump alarms, warm water production may be halted. Please make sure that there are no alarms after installation is finalized (green light).
Now setup H66 and after all is up an running the alarm should reset by it self after one minute.